Species
Wish List
---
What is a Species?
SPECIES IN THE HIERARCHY OF LIFE
"Proto-Cell" was a self-organizing, replicating molecular system--will we ever see one? Would we recognize it if we did?
Cells are easily understandable and prokaryotic/eukaryotic organization clearly distinct
An organism is an assemblage of cells that undergo a life cycle, with some cells forming "somatic" non-reproducing structures, and others forming the germline that does reproduce
Populations are groups of similar cells or organisms that live close by and share genes
But a species is harder to define, although easily recognizable as a distinct entity, at least usually (folk versus scientific taxonomies usually agree about species or distinct entities)
SPECIES CONCEPTS
The Biological Species Concept (BSC)---probably most commonly used: "a population of organisms that can interbreed to produce viable and fertile offspring."
Ernst Mayr---famous evolutionist from "Modern Synthesis" era, created and promoted BSC--great article from him about species concepts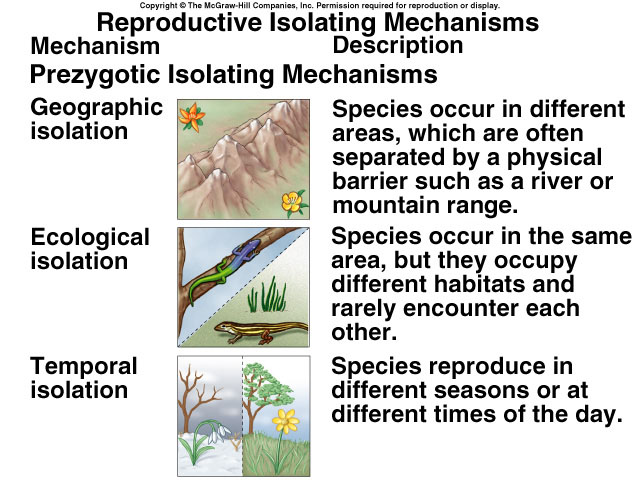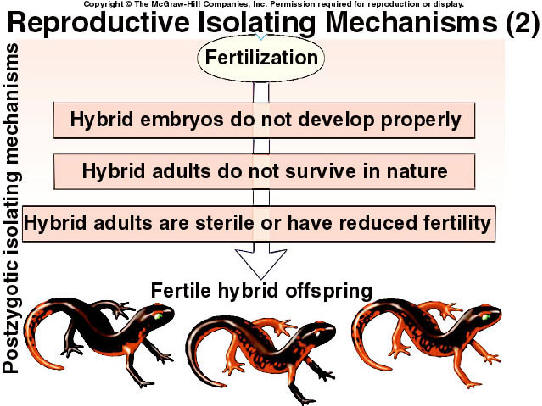 ---
OTHER SPECIES CONCEPTS
Morphological or Phenotypic--species are like other taxonomic groups--can be distinguished by appearance (almost always used for fossils)
Genetic--a certain genetic distance is considered a new species (often used for prokaryotes and micro-organisms)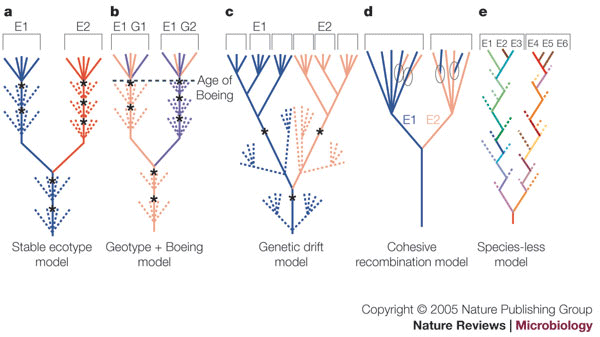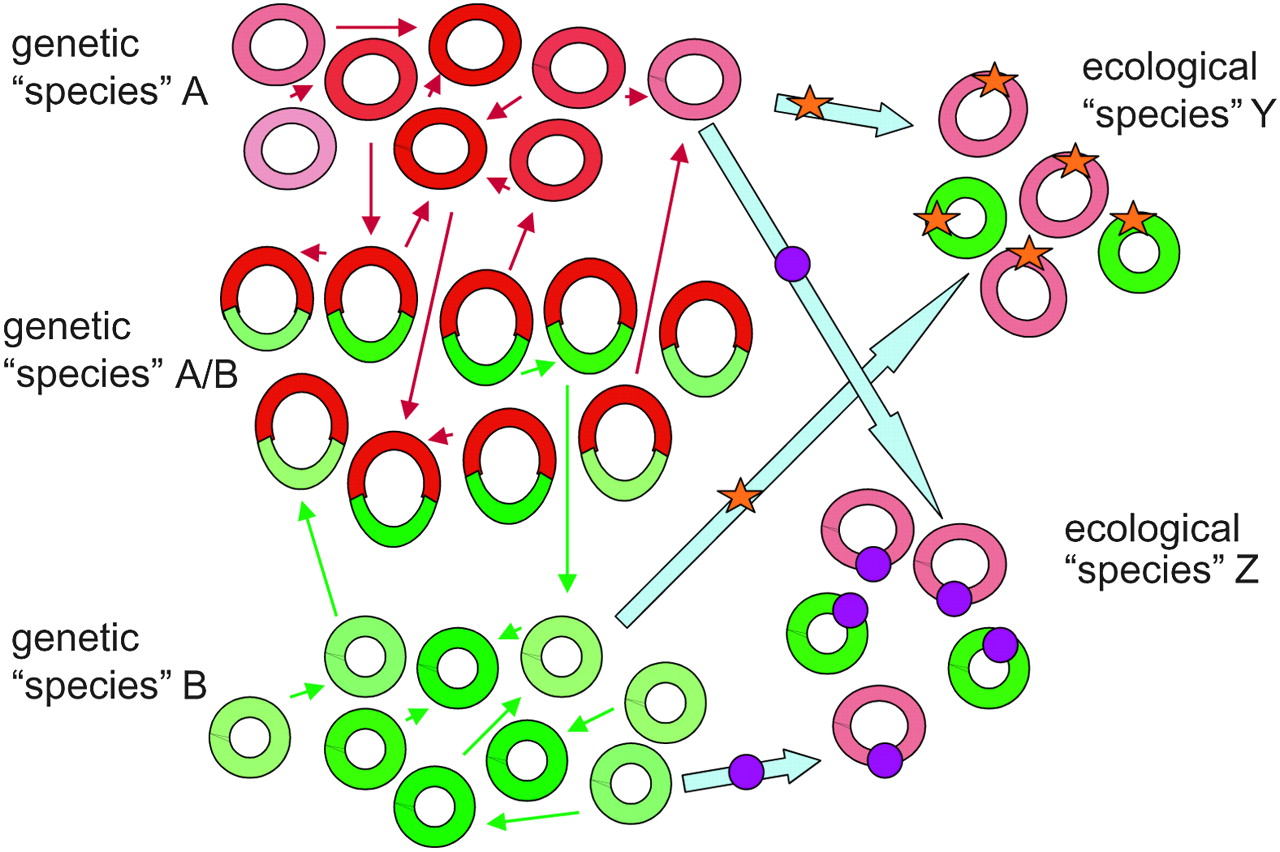 From Nature Reviews on prokaryotic species from article in Genetics
Evolutionary/Taxonomic--a species is a new interbreeding population that appears in time after isolation from a previously existing species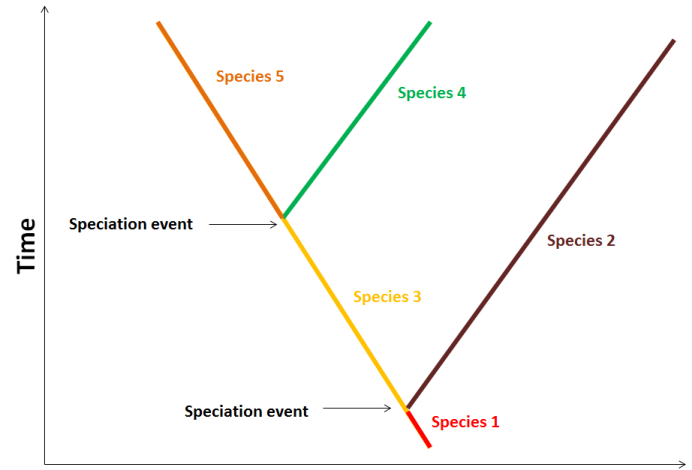 How does speciation occur (of course depends on your species concept!)
The most famous ring species of all--Ensatina eschscholtzii Dave Wake article on Ensatina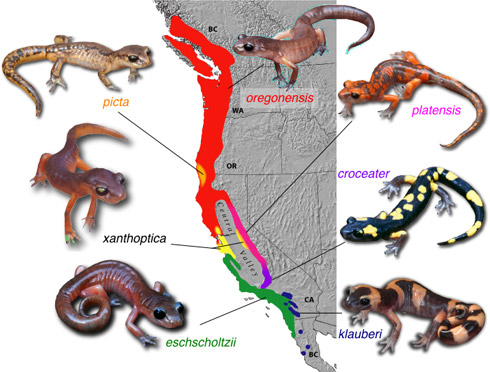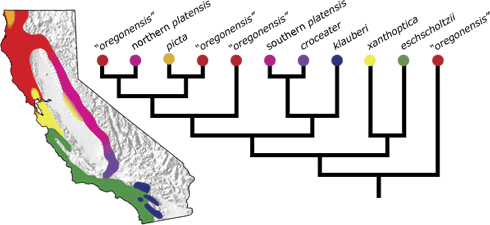 GEOGRAPHIC ISOLATION--ALLOPATRIC SPECIATION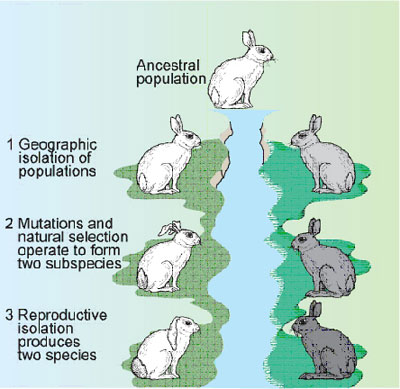 NO GEOGRAPHIC ISOLATION--SYMPATRIC SPECIATION--the great Cichlid example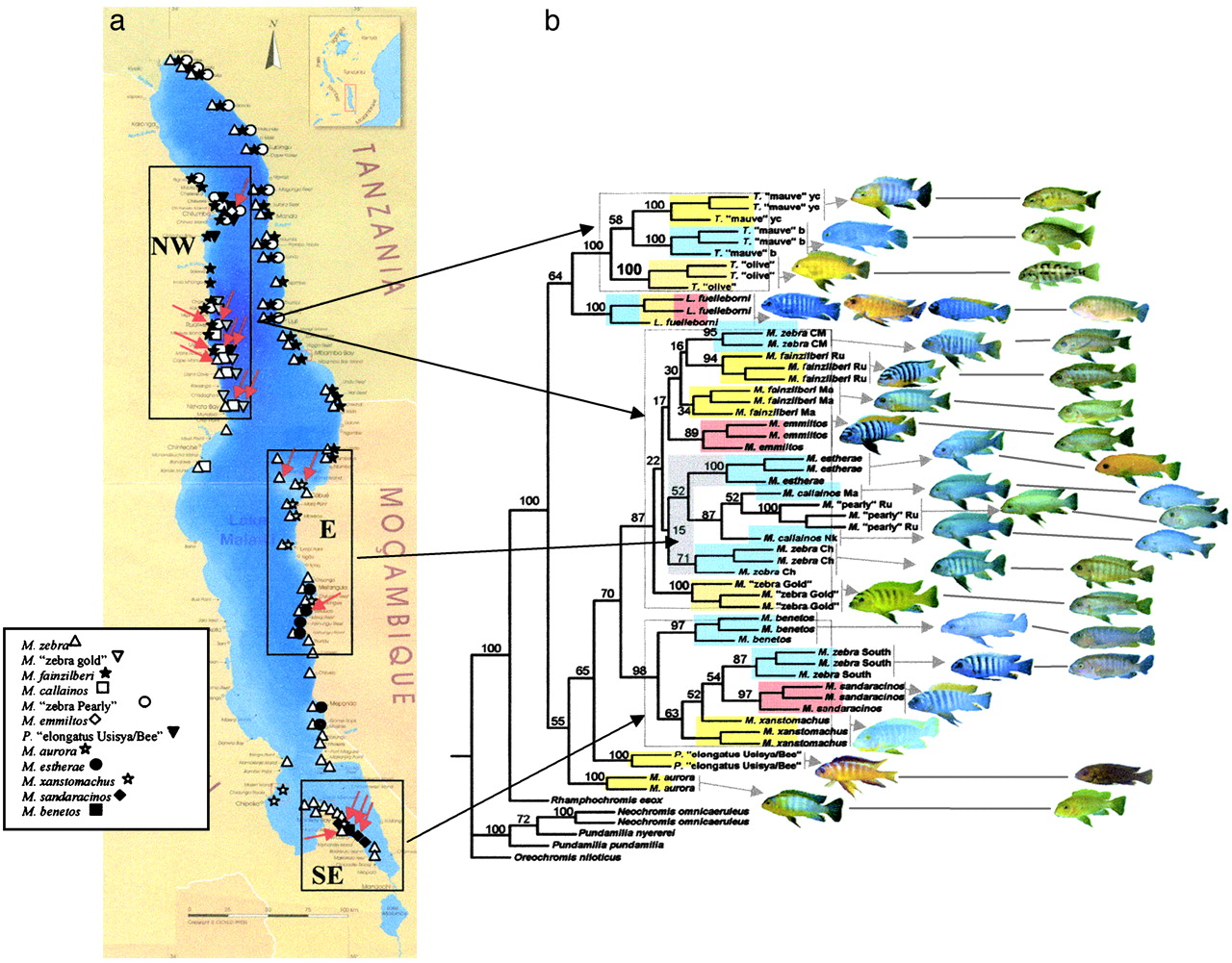 Article on genetics of Lake Malawi cichlids
Short report article on "ecological speciation" for color in cichlids
Reasons for reproductive isolation in allopatry: ecological niche division, sexual selection, temporal division (cicadas as example)
Web Resources
---
Larry M Frolich, Ph.D. ∞ Miami Dade College ∞ Wolfson Campus ∞ Natural Sciences ∞ Miami, FL 33132 ∞ Office 1504 ∞ (305) 237-7589 ∞ e-mail <![if !vml]>

<![endif]>